Therapeutic Yoga
The Center for Integrative Medicine in conjunction with the International Association of Yoga Therapist (IAYT) is pleased to announce an 300-hour online course for licensed health care providers who wish to learn yoga therapy techniques for use in their current clinical practices. This course is NOT a path to C-IAYT but is a certificate of completion specific for LHCPs that shows the skills and competencies needed to provide yoga therapeutically as an integrative healthcare practice in their respected fields.
We are currently not offering this course.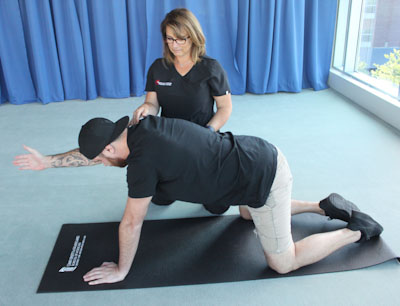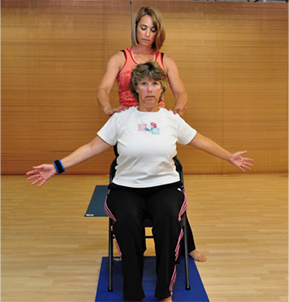 ---
Prerequisites:
Must have a 200-hour RYT
First cohort would be only for the following LHCP's (note this first run is a pilot, additional licensed health care providers may be added in the future)

OT
PT
RN
MD
DO
ND (Maryland Licensed only)
DC
PharmD

Must hold a current and active license
Must have a University Degree
---
Course Overview:
Year-long online course
300 hours in length
On line, combination of synchronous and asynchronous learning
Weekly lessons plus homework
Capstone project
Certificate of completion to be awarded at the end.
---
Topics to Include:
Part 1: Foundations
Integrative Medicine
Ethical, legal, communication
Groups and Group Dynamics
Yoga Foundations and Philosophy
Yoga Therapy Foundations
Intro Ayurveda
Assessment
Research methods
Part 2: Disease states
Topics covered
Yoga therapy approach
Precautions/contraindications related to yoga therapy
Areas covered
Orthopedics
Neurologic
Cardiac
Mental Health
GI/Gut Health
Uro/Gyn
Cancer
Chronic Pain
Palliative Care/End of Life
Complex Medical Clients
---
Format:
Online
---
Registeration: TBD
For more information:
Please contact us at CIMEvents@som.umaryland.edu and use the subject line "Therapeutic Yoga."
Not ready for therapeutic yoga, but still interested in becoming a Yoga Teacher? We have a great program! Learn more here.
---