Patient Care
‌OUR VALUES
We believe that the patient and practitioner are partners in the healing process and collaborate to create individualized treatment programs.
We respect each person as a unique individual and value the important relationship between mind, body, spirit and community in health and healing.
Our physicians and practitioners educate patients, empowering them to make wiser life and health choices.
---
On-Campus Care at East Hall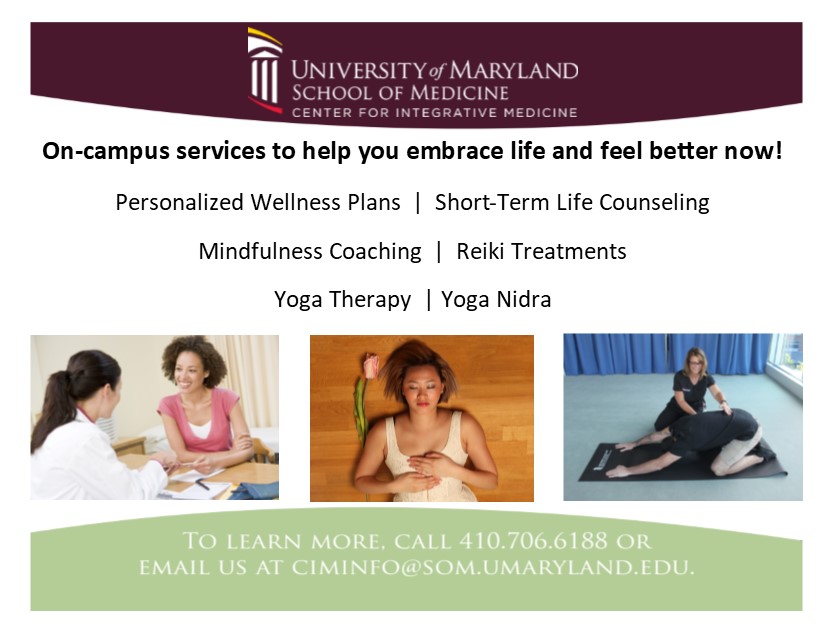 ---
SPECIALIZED YOGA CLASSES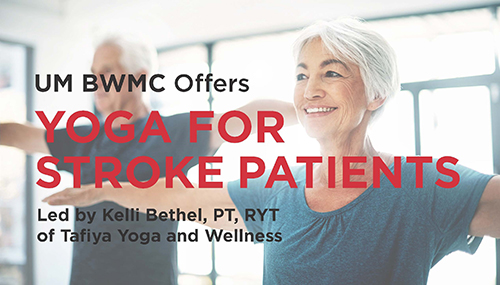 Led by Kelli Bethel, PT, DPT, C-IAYT and her team of Yoga Therapists, we offer affordable specialized yoga classes in partnership with University of Maryland Baltimore Washington Medical Center.
---
The Inpatient Integrative Care Team is a hospital team and does not fall under the Center for Integrative Medicine.
To receive Integrative Care Inpatient while you are hospitalized:
A Licensed Independent Practitioner (Doctor or Nurse Practitioner) has to place orders from the patient's direct team for an Integrative Care Team consultation. A nurse from the team will visit for this consultation. This is a very small team service. Please allow for time to begin this process.
Team video resources are: https//tinyurl.com/UMMC-IM-videos