Healing Pathways
Course Information & Objectives
The University of Maryland School of Medicine Center for Integrative Medicine Healing Pathways training is designed to prepare health care professionals, and non-healthcare professionals with special admittance, to use integrative tools in the health care setting. Hospitals and many institutions are seeking easy and effective ways to bring integrative medicine into the workplace and to their patient population. Nurses, social workers, physical and occupational therapists, chiropractors, psychologists and people interested in the healing benefits of yoga are encouraged to consider this training.
Additionally, high-stress work environments put healthcare providers at risk of compassion fatigue and burnout. Our healing pathways training is an introduction to self-care tools including Reiki, Writing for Wellness, and mentoring to help increase empathy, builds resilience, increase self-reflection, and prevent burnout. We will bring you back to a deeper sense of peace, balance, and comfort that will benefit you and your ability to help your patients.
The program includes 34 hours of training in gentle integrative techniques followed by a prana yoga session to strengthen and infuse the body with vibrant energy. We encourage anyone interested in becoming a yoga teacher to take this course first.
By the end of course you will be able to:
Ability to elicit the relaxation response through guided imagery, visualization, and meditation.
Develop and maintain a self-care practice.
Practice proper breathing and meditation techniques.
Implement non-pharmacological techniques into patient care settings.
Demonstrate Reiki on oneself and apply Reiki treatments to others.
---
Faculty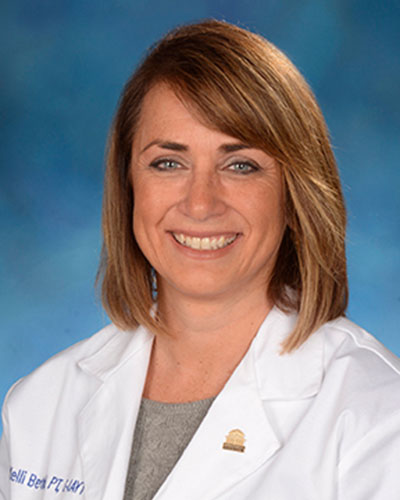 Kelli Bethel, PT, DPT, C-IAYT, E-RYT 500
Director, Yoga and Yoga Therapy
Kelli is a physical therapist and certified yoga therapist with over 27 years of experience in health care. She is committed to promoting and teaching self-care techniques to the licensed health care practitioners to improve resiliency, decrease stress and improve their well-being.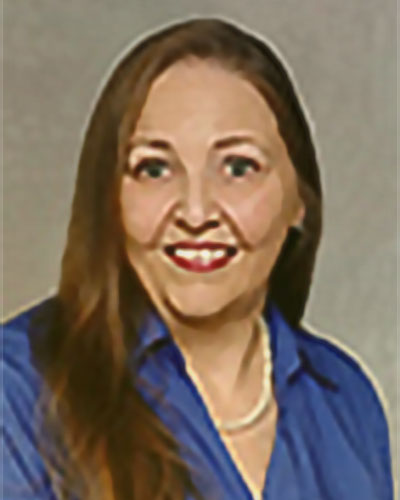 Webra Price Douglas, PhD, CRNP, IBCLC
Nurse Educator
Webra has over 30 years of experience as a neonatal nurse practitioner. Webra has been a personal trainer since 2003, a license massage therapist with specialization in reflexology since 2016 and a yoga instructor since 2019. She has a special interest in promoting resiliency with clients who have chronic stress and stressful health conditions.
Other Faculty:
Marlysa Sullivan, PT, C-IAYT
Robert Van Valeknburgh
Owner, Kogen Do Jo
Qi Gong
Catherine Behrent, C-IATY, RYT 500
Reiki Master
Certified Yoga Therapist
Miriam Doyle-Baschat, LMT, E-RYT 200, RYT 500
Reiki Master
Experienced Yoga Teacher
Christine Barnabic, MS, RYT 200
Reiki Master
Education Program Management Specialist
---
Class Materials/Resources
We will be using Canvas, an online learning platform, for material and discussion boards. Class participants will receive an email invitation to join our Canvas site. After joining our Canvas site, our syllabus, discussion boards and weekly modules will be accessible on the site.
We ask that you complete the first discussion board by noon on March 31.
---
Training Dates & Schedule of Classes
For 6 weeks, the class will meet Wednesdays from 10:00am – 1:00pm.
Two full-days for Reiki I & II from 10:00am – 4:00pm.
One hour of prerecorded lecture material will be completed prior to each class
Weekly discussion board posts will be required
Spring Session:
April 1 - May 6, 2020:
10 am - 1 pm*
*Class will meet from 10 am - 4 pm on Reiki dates
Reiki I: April 15, 10 am - 4 pm
Reiki II: April 29, 10 am - 4 pm
At the culmination of the class, a self-care plan and vision board will be due the last day and a will be earned.
---
Cost of Training
| | |
| --- | --- |
| UM Students | $800.00 |
| UM/UMMS Faculty and Staff | $1,000.00* |
| Public (Non-UMMS HCP) | $1,200.00* |
* Nurses require an additional $200 fee for CNE's
** Fees for Reiki Level I and II are included
*** UM/UMMS students, faculty and staff will have priority for the 12 available spots
---
Application
If you feel this is the right training program for you, please complete the application form.