Yoga Teacher Training
The University of Maryland School of Medicine Center for Integrative Medicine Yoga Teacher trainings are designed to prepare health care professionals and non-healthcare professionals with an interest in health and wellness to use yoga as an integrative tool in the health care setting. Hospitals and other healthcare institutions are seeking easy and effective ways to bring yoga to their patient population and into the workplace. By providing ways to appropriately modify yoga practice for patients with health conditions, we can ensure the safety of the patient while experiencing the benefits of yoga.
These unique programs emphasize the health benefits of yoga while providing an explanation of postures and alignment, yoga philosophy, meditation, toning and chanting. In addition, students will review relevant peer-reviewed research and current trends in the field of yoga.
High stress work environments put healthcare providers at risk of compassion fatigue and burnout. Our yoga training provides self-care tools including Reiki, journaling, and group support through social media platforms and mentoring to help increase empathy, build resilience, increase self-reflection, and prevent burnout. Nurses, social workers, physical and occupational therapists, chiropractors, psychologists, nurse practitioners and physicians are encouraged to consider this yoga teacher training.
Training Options
Yoga Teacher Trainings currently available: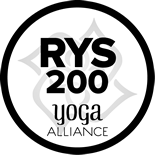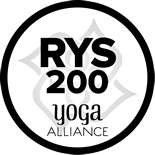 For more information
Please email CIMEvents@som.umaryland.edu or call 410-706-6179 for more details.
---
Course Instructors

Bonnie Tarantino, MFA - Director of Yoga Programs - has worked for the University of Maryland School of Medicine Center for Integrative Medicine for over 10 years as the Director of Yoga Programs. Mrs. Tarantino started practicing yoga at age 18 and has studied in the Sivananda Yoga, Prana Yoga and Thai Yoga traditions. Mrs. Tarantino blends yoga with Reiki and has been a practicing Usui and Karuna Reiki Master for over 15 years. She has trained hundreds of heath care professionals in Reiki and yoga, and she has published research demonstrating the importance of training health care professionals in self-care using integrative tools. Prior to working for the Center, Mrs. Tarantino owned and operated her own yoga and wellness studio in Storrs, CT. Mrs. Tarantino has been a member of the Yoga Alliance since its inception in 1999.
Nancy McPartland, LCSW-C is a yoga therapist practicing at the University of Maryland Center for Integrative Health and Healing, as well as privately. She teaches the Center for Integrative Medicine's 200-hour & 300-hour Yoga Alliance certified yoga teacher trainings. Mrs. McPartland's passion for yoga began in 1989 and she became a teacher in the Iyengar Tradition through Columbia Yoga Center in 1996. Since that time, Nancy has completed two masters' degrees in Counseling Psychology and in Social Work. She first began integrating the tools that she learned from yoga in her outpatient family therapy practice after she received the Radiant Child Teacher Training in 1999. Ms. McPartland knew that in order to truly appreciate the health benefits of yoga, she needed to be immersed in the practice. In her private practice, Nancy uses yoga as a tool toward the advancement of mental health via exploring the emotional benefits of the postures.
---
WATCH A VIDEO ABOUT THIS TRAINING.
HERE ARE SOME QUOTES FROM OUR GRADUATES:
"The University of Maryland's Yoga Teacher Training program, led by Bonnie Tarantino and Nancy McPartland, is beyond words. Not only does it truly prepare one to be a solid and conscientious yoga instructor; [the program] teaches you how to use yoga to facilitate healing/optimal health for yourself and others. It is so much more than just a Teacher Training Program - it can and will transform your life - body, mind and spirit! I'd recommend the program to anyone interested in a teacher training program or even anyone interested in going deeper into their own yoga practice. Amazing and inspiring! I really did my research on programs available both in the area and ones you go away to and immerse yourself in....I'm beyond grateful I was guided to be a part of yours!!!" Lisa F. Amma
"An amazing experience with the most amazing teachers and fellow students. A true gift. I wish I could do it again." Elliot Blumenstein, Psy.D.
"The YUM training program has allowed me to step more fully into my calling as a healer and teacher. It has taught me how to intentionally create space in my life to be sourced and to care deeply for myself so that I can continue to do the work that I love." Sarah Wheeler, MSN, MPH, CRNP
"The yoga teacher training was beyond anything I could have imagined. It has increased my flexibility and strength, improved my relationships with people, literally changed my life. What more could you ask for?" Adrianne Kozlovsky MS, RDN, LD