Continued Education
We are offering a series of continued education courses for RYTs, teachers, nurses, physicians, physical therapists, massage therapists, occupational therapists and others.

If you are not RYT or a health professional, please contact us before registering.

Yoga for Kids would be ideal for K12 teachers, physical education teachers, guidance counselors, licensed day care providers, and other educators.
The first of these modules include:
‌‌‌Upcoming Module Descriptions:
Business of Yoga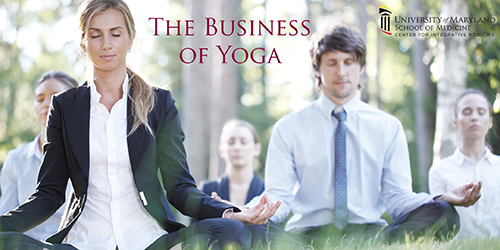 ‌‌‌April 14, 2019 | 11:30am - 4:00pm | Baltimore, MD
Learn from experts how to make your yoga business thrive! In this innovative workshop:
• Explore the process of developing YOUR brand and promoting it through social media platforms
• Discuss pros/cons of different employment statuses (employee versus contractor versus
studio owner)
• Examine risk management issues that can occur as a contractor, employer and/or studio owner
• Network with fellow yoga students, instructors, studio owners, and others
• Networking and Lunch
Prenatal Yoga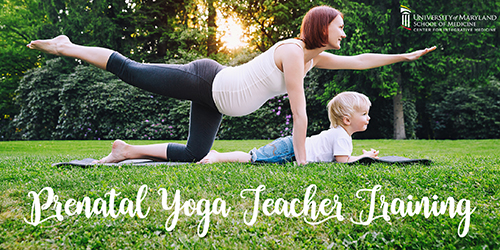 May 23, 2019 | 3:00pm-9:00pm | Baltimore, MD
Learn what happens to a woman's body throughout pregnancy and how we can meet her yoga needs (physically, emotionally and spiritually) during each trimester. Learn how to help moms-to-be feel empowered during this special time and help them develop a deeper connection to their babies.
6 hours YA CEUs, Certificate of Completion
Registration: https://www.eventbrite.com/e/2019-prenatal-yoga-teacher-training-tickets-53388799336

Yoga for Limited Mobility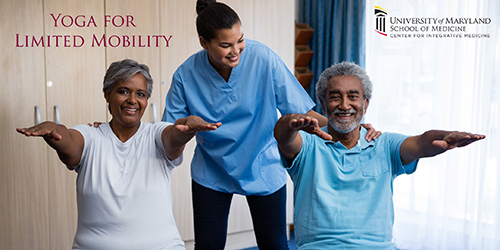 June 20, 2019 | 2:00pm-9:00pm | Baltimore, MD
Learn how to create specialty yoga programming for limited mobility and the senior population including important benefits and techniques to safely and effectively teach adaptive yoga programs using chairs and other props.
5.5 YA CEUs hours, Certificate of Completion
Registration: https://www.eventbrite.com/e/yoga-for-limited-mobility-tickets-58828989090

Yoga for Kids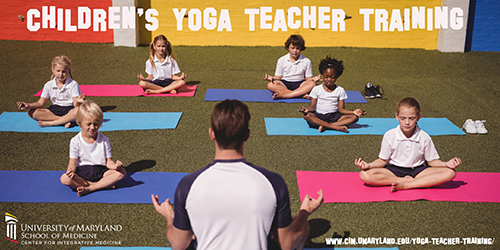 2 days: June 27 & 28, 2019
Yoga can help kids learn take care of themselves and develop self-regulation skills for managing challenges of everyday life, as well as handle stresses and learn to relax. This two-day workshop will go in-depth on how to effectively teach yoga to children in order to yield maximum mental, emotional and physical health benefits.
Additionally, this workshop will address ways in which yoga can be integrated throughout the school day to enhance the learning environment.
**Great for K-12 teachers, physical education teachers, and administrators.**
12 Hours YA CEU, Certificate of Completion
Registration: https://www.eventbrite.com/e/2019-childrens-yoga-teacher-training-tickets-53390548568

---
Please note: All modules must have a minimum number of participants registered to run.
---
Are you a 200 RYT
AND

a healthcare provider?

You may be eligible for our Integrative Therapeutic Yoga Program! Our year-long IAYT continued education pilot program includes 300 total hours of online lessons and homework. Must be a 200-hour RYT and LHCP, including OT, PT, RN (BSN or highter), MD, ND (MD Licensed only), or DC with active license. Certificate of completion upon successful conclusion of course. Coming August 2019. REgistration will open in June 2019.

Please contact us for an application and additional requirements at CIMEvents@som.umaryland.edu for more information.
---
Additional Questions?
Please email us at CIMEvents@som.umaryland.edu or call 410-706-6179. (Email is preferred.)