Integrative Medicine for Cancer Care
A Whole-Person, Team-Based Approach to THRIVING!

What is Integrative Medicine?
Integrative Medicine is evidence-based healthcare that focuses on treating the whole person. Working as a team, the patient and integrative practitioner work with your oncologist to consider all appropriate therapeutic and lifestyle approaches to achieve optimal health and healing.
Research has shown that Integrative Medicine is effective for symptoms related to cancer care, including:
Pain
Anxiety
Stress
Depression
Insomnia
Fatigue
Post-surgical healing
Caregiver fatigue/burnout
Balance
And much more!
We currently offer informal education sessions, group treatment sessions, and self-care presentations throughout the week at the University of Maryland Greenebaum Cancer Center at 22 S. Greene Street in Baltimore.

Group treatment sessions available include:
Creation of customized integrative self-care plans
Therapeutic dialogue including supportive therapy, cognitive behavioral techniques, positive psychology, EFT, identification/implementation of strengths and more
Mind-Body techniques such as guided imagery and mindfulness practices
Expressive arts: journaling, coloring, drawing, painting
Sound therapy with singing bowl

Fight caregiver burnout!
Family Members and Cancer Center Staff are also eligible to participate in these services!
Ask us about one-on-one services, too!
To learn more, find us in the Cancer Center Lobby or email us at CIMInfo@som.umaryland.edu.
---
Integrative Medicine Self-Care Resources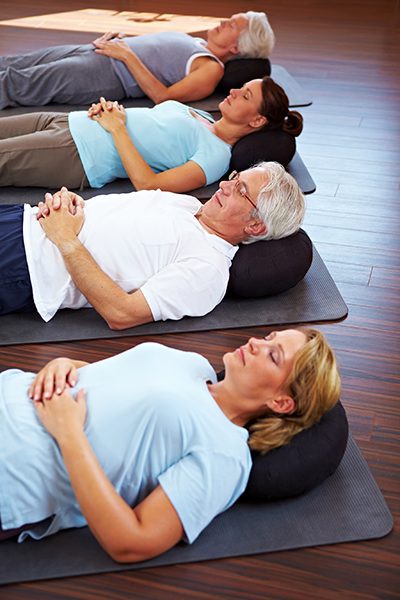 Integrative Medicine Self-Care Resources will available here soon.